Former banking and insurance executive Stephen Hester is set to replace John Barton as EasyJet's chair.
He will join EasyJet's board as a non-executive director on 1 September 2021, before succeeding Barton on 1 December, the UK-based low-cost carrier said in a stock exchange statement today.
A former chief executive of RBS Group and RSA Insurance Group, Hester stepped down from the latter role in May this year having overseen the sale of the business.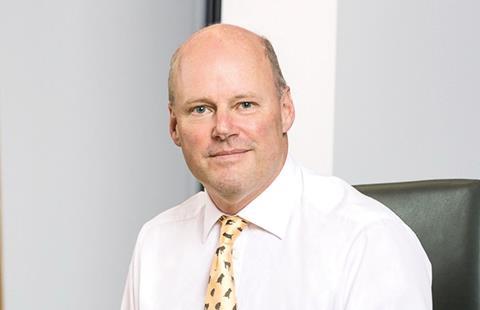 Outgoing chair Barton will have completed nearly nine years as EasyJet chair when he stands down.
"I am proud of how EasyJet has not only navigated through the pandemic but has adapted and built back stronger, leaving it extremely well positioned for the future," says Barton. "So it is with much confidence I will hand the reins over in the coming months to Stephen who will continue to drive EasyJet's future success."
During Barton's time at the airline, it achieved profitable growth until the pandemic upended global aviation.
But even pre-Covid, his tenure was not without its challenges.
Notably, the airline's largest shareholder, founder Stelios Haji-Ioannou's EasyGroup, has not always seen eye-to-eye with Barton and the wider board.
In April last year, Haji-Ioannou initiated a failed attempt to remove Barton, chief executive Johan Lundgren and two other directors, as he accused the airline's management of making a "deliberate mistake" by affirming an Airbus order despite the impact of Covid-19.
Back in 2017 Haji-Ioannou also lodged a "token" protest over EasyJet's fleet strategy by voting 15 million shares – a small fraction of EasyGroup's shareholding – against Barton's re-election.
Away from boardroom battles, the UK's drawn-out departure from the European Union created headaches around EasyJet's ownership and prompted it to transfer 133 aircraft to its Austrian division.
Amid those challenges, Lundgren says the carrier "benefited greatly" from Barton's "wise leadership".