Frontier Airlines on 8 March filed for an initial public offering of stock with the US Securities and Exchange Commission, a year after cancelling its previous bid for a $100 million offering that it initiated in 2017.
The Denver-based leisure carrier seeks to list on Nasdaq using the ticker "FRNT", though no pricing terms were disclosed.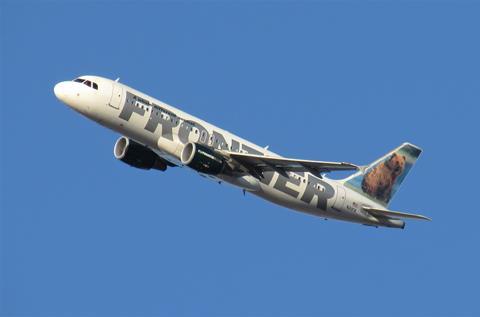 Joint bookrunners for the proposed offering would be Barclays, Citi, Deutsche Bank, Evercore ISI, Goldman Sachs, Morgan Stanley, JP Morgan, Nomura Securities, and UBS Investment Bank.
The ultra-low-cost carrier since 2013 has been owned by Indigo Partners, which also has ownership stakes in Wizz Air, JetSMART Airlines, Volaris and Enerjet.
Frontier's prospectus filed with the SEC provides a rare look at the finances of the privately owned airline.
The carrier ended 2020 with $378 million in liquidity.
Frontier disclosed an operating loss of $365 million for the whole of 2020, compared with an operating profit of $309 million for 2019 and an operating profit of $92 million in 2018.
The carrier generated an operating revenue of $1.25 billion for 2020, down from $2.5 billion in 2019.
Amid the coronavirus pandemic, Frontier had an average load factor of 68% for 2020, down from 86% in 2019.
Frontier operates an all-Airbus fleet of 104 aircraft, of which only five aircraft are not in service, Cirium fleets data shows. This includes 15 A320 aircraft, 60 A320neos, three A319s, and 21 A321s. All of Frontier's aircraft are subject to operating leases that expire between 2021 and the end of 2032.
The carrier has firm orders for 85 A321neos and 71 A320neos as part of its plans to modernise its fleet and expand its US domestic network.