IAG is exploring options to continue with its purchase of Air Europa under a freshly agreed deal structure, according to the pan-European airline group's chief executive Luis Gallego.
His comments came after IAG said on 15 December that it intends to scrap the planned acquisition of the Spanish operator.
Speaking during a CAPA Live event later on the same day, Gallego confirms that "advanced conversations" have taken place to terminate the deal in its current form, but adds that "we are assessing other possibilities to continue" with the purchase.
"We are trying to have a new structure that allows the deal to happen," he states.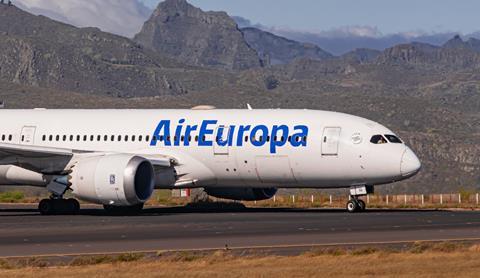 Gallego says the "devastating effects" of the Covid-19 pandemic mean the "conditions are not favourable" to continue with the purchase "in the original shape", but would not comment on specific issues with the proposed arrangement.
On the rationale for purchasing Air Europa, Gallego says: "We always said from a strategic point of view that it's very important – not only for the group but for the Madrid hub and for the connectivity of Spain."