Japan Airlines (JAL) plans to offer coronavirus coverage for its international passengers.
The coverage is backed by Allianz Travel, and covers up to €150,000 in medical costs, including the initial testing fee, as well as treatment costs if a passenger tests positive during their journey, says JAL.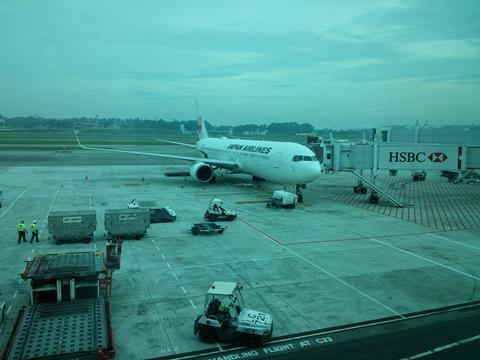 Also covered are costs associated with isolation and repatriation. The package will be offered from 23 December.
"As international flights gradually return to service, the JAL Group has implemented key measures against COVID-19 to provide customers a safe and secure travel experience," says Hideo Ninomiya, managing executive officer of passenger sales.
"While it may take time to welcome back customers on a global scale, we hope this coverage with Allianz Travel will provide reassurance to those that need to travel today."
JAL says it is the first Japanese carrier to offer Covid-19 coverage.
Other carriers with Covid-19 coverage include Cathay Pacific Airways, Emirates, Etihad Airways, and Virgin Atlantic.