Nok Air has gained court approval to restructure under a business-rehabilitation process.
In a 4 November notice to the Thai stock exchange, Nok chief executive Wutthiphum Jurangkool states that the central bankruptcy court has "ordered granting the company to be in business rehabilitation".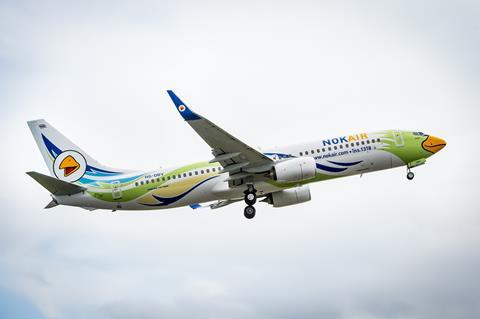 The court has appointed the Nok chief – plus four other individuals, and Grant Thornton Special Advisory Services – to prepare the carrier's restructuring plan.
Nok says the plan will be ready "within three months", and that creditors "may apply for repayment of debt in the business rehabilitation" by submitting an application within one month.
The airline said in September that it planned to improve fleet efficiency, seek alternative revenue streams, and adjust its marketing efforts in a bid to reduce costs. This would include adding more night flights, improving maintenance scheduling, and adjusting the fleet.
Debt restructuring would be targeted under negotiations with creditors to improve cash flow.