Airline ticket distribution provider Sabre has terminated its agreement with Russia's Aeroflot and is removing the carrier's flights from its global distribution network.
Texas-based Sabre is severing the ties in response to Russia's war with Ukraine, the technology company said on 3 March.
The move marks another blow to Russia's aviation industry, which has faced mounting airspace closures in recent days following the EU's announcement of its move on 27 February.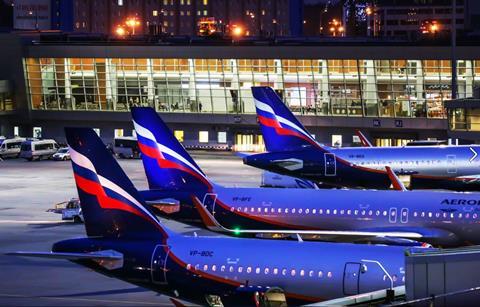 "Sabre is taking immediate steps to remove Aeroflot flight content from its global distribution system," the company says.
Sabre is among the world's primary distributors of airline tickets. The company's systems make airlines' tickets available to travel agents and other vendors, handling booking, distribution and pricing. Airlines also use Sabre products to manage internal data.
"Sabre has been monitoring the evolving situation in Ukraine with increasing concern," says chief executive Sean Menke. "We are taking a stand against this military conflict. We are complying, and will continue to comply, with sanctions imposed against Russia.
"The company will continue to monitor the ongoing situation and will evaluate whether additional actions would be appropriate, taking into account legal considerations and any countermeasures that could be implemented in response," Sabre adds.
Still unclear is whether Sabre is taking the step voluntarily, or whether government sanctions forbid it to continue business dealings with Aeroflot.
Neither Sabre nor Aeroflot immediately responded to a request for comment.
The US government on 2 March prohibited Russian carriers from flying to the USA. Canada and the European Union have also banned Russian flights.
Aeroflot in 2004 said it was changing distribution partners, switching to Sabre from a SITA system. In 2015, the Russian airline said it purchased a Sabre intelligence product to help manage data and provide data analysis.