SkyWest Airlines saw continued improvement in the second quarter of 2021, and expects to reach pre-pandemic flying levels by the first part of 2022.
The St. George, Utah-based regional airline posted a second-quarter profit of $62 million, compared to a loss of $26 million in the same quarter a year ago as the industry was hit by the global health crisis.
Operating revenue was $657 million, up from $350 million in the same period in 2020, the airline tells analysts on its quarterly earnings call on 29 July. But that figure is still 12% lower than revenue posted in the pre-pandemic second quarter of 2019.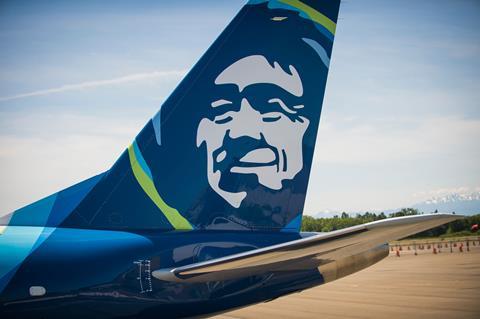 "We are pleased to see continued demand improvement and look forward to returning to pre-Covid levels by the beginning of 2022," says chief executive Chip Childs. "We are excited to resume new aircraft deliveries in the third quarter, with 29 new E175 aircraft by the first half of 2023."
SkyWest, which operates aircraft under fixed contracts for United Airlines, Delta Air Lines, American Airlines and Alaska Airlines, had 478 aircraft in operation on 30 June, up from 452 at the end of 2020.
Completed block hours during the second quarter of 2021 were 13% lower than in the second quarter of 2019.
"SkyWest also provided temporary rate reductions to its major airline partners under its flying contracts during Q2 2021 and Q2 2020 in response to the Covid-19 demand disruption impact to its partners," the airline says.
The airline anticipates placing 18 Embraer E175 aircraft with American Airlines in the second half of the year, and two more in 2022. They will enter service in 2022.
SkyWest placed six used MHIRJ CRJ700s into service for American during the second quarter of the year, and ten more will arrive in the second half of the year. In addition, Skywest will place 11 additional used CRJ700s into service between late 2022 and mid-2023, bringing the number of aircraft in service with American to a total of 101.
Earlier in the quarter, the carrier said that it will deliver eight E175s to Alaska Airlines in 2022, and on 29 July it says one more will arrive in the first half of 2023.