If the vision presented by the advanced air mobility (AAM) industry becomes reality, revolutionary aircraft will soon fill the skies over cities and suburbs. But AAM companies face a major challenge before taking off – earning public trust.
US Congressman Jay Obernolte of California – who, along with fellow California Congressman Jimmy Panetta, launched the bipartisan Congressional Advanced Air Mobility Caucus on 23 June – acknowledges he is "very worried" about public acceptance of emerging aviation technology, and autonomous air taxis specifically.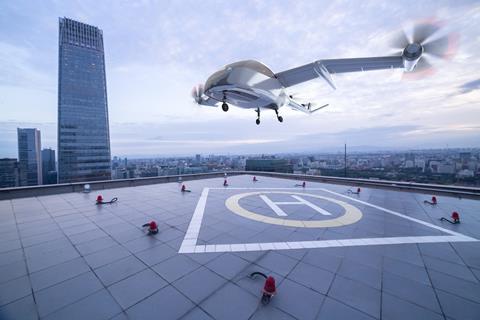 Speaking during Honeywell's Advanced Air Mobility Summit in Washington DC on 21 September, Obernolte framed the issue as being on par with certification from the US Federal Aviation Administration and other regulatory hurdles facing AAM companies. He says the general public have very low risk tolerance for autonomous road vehicles and will likely have a similar attitude toward pilotless aircraft. Potential passengers may have essentially "zero risk tolerance" and an attitude that "one accident is too many", he says.
"When one autonomous vehicle gets into an accident, it makes national news, despite the fact that there probably were 10,000 car accidents that day across the country in non-autonomous vehicles," he says. "We have to accept that as these [aircraft] get much smaller and there are many more of them, there will be accidents.
"So the question is – and I don't have an answer – 'What is the acceptable level of risk for advanced air mobility?'"
SEE TO BELIEVE
The AAM industry appears convinced of the viability of electric vertical take-off and landing (eVTOL) aircraft. Delta Air Lines, long sceptical of the AAM space, recently leaped into the fray with a plan to invest up to $200 million in the air taxi start-up Joby Aviation. Global investment in AAM technologies has exceeded $7 billion since 2019, according to the Lufthansa Innovation Hub.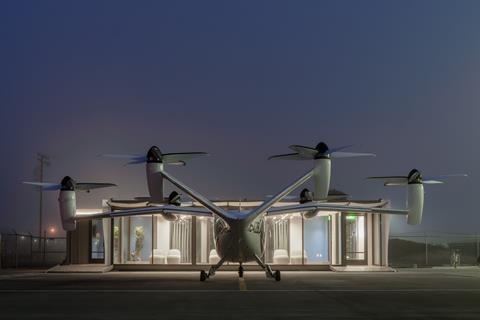 But convincing potential passengers is another matter. Fostering public acceptance of AAM is cited as a leading issue in a May 2022 report from the US Government Accountability Office, called Transforming Aviation: Stakeholders Identified Issues to Address for Advanced Air Mobility.
"The public has never seen these aircraft in operation, and acceptance of large numbers operating in close proximity to people and buildings will require a concerted effort on the part of industry and government to show these aircraft's safety by demonstrating safe, reliable operations," reads the report.
Jia Xu, chief technology officer of Honeywell's urban air mobility and unmanned aerial systems units, believes developing trust in automated transportation systems involves two elements – technical and behavioural.
"We have to understand the technology – it has to be validated and tested and certified in many cases," he tells FlightGlobal. "The other aspect is behavioural; we have to see this kind of stuff flying on a regular basis to believe it."
CARGO FIRST
Industry is moving to automate cargo operations first, Xu says, partly to demonstrate how the technology works: "That's going to pave the way, because we're going to see this operate seamlessly one day. Sure, the safety level has to be there, but people will eventually figure out that, 'Hey, instead of carrying cargo, this could be carrying passengers.'"
Automated cargo flights could begin commercial operations within the decade, according to Xu. He points to the hybrid-electric vertical take-off drone – called Nuuva V300 – being developed by Pipistrel, which recently was acquired by Textron Aviation. Honeywell is developing the flight-control, satellite-communication and sensor systems for the heavy cargo drone, with the goal of launching the aircraft within five years. "That's a capability coming online very quickly," he says.
Safety is a top priority for companies specialising in autonomous aviation technologies. For example, autonomous aviation company Xwing – which in 2021 completed a gate-to-gate demonstration flight of a Cessna Caravan retrofitted with its autonomous flight technology – recently partnered with NASA to support development of safety systems for pilotless aircraft.
Modern commercial aircraft are already highly automated and achieve a high level of safety, Xu notes. "We can't have catastrophic failures with AAM any more than we can with commercial aircraft, so safety is paramount," he says. "If you look at the track record of commercial aircraft today, they are extremely safe. We're there today because of the depth of engineering expertise that companies like Honeywell can bring to bear."
The fly-by-wire technologies – systems that translate pilot intent into aircraft response – that Honeywell is developing "is a new kind of technology", Xu says, but is based on systems currently used by commercial aircraft.
"I think what we bring to the table is the pedigree, the maturity of the safety engineering that can actually help assure the public that this is technology built on solid foundations," he says.

BETTING ON PILOTS
Like many competitors, California-based Archer Aviation has a vision for a ride-sharing service using eVTOLs, focusing on flying passengers less than 50 miles (80km).
The company is betting on piloted rather than autonomous aircraft as the backbone of the service, with its in-development Midnight aircraft – due to be unveiled during a demonstration event on 16 November – seating four passengers and a pilot. The decision is as much based on the regulatory environment as in earning the trust of passengers, says Bob Ellithorpe, Archer's vice-president of programme management.
"There is no path today to fly an unmanned aircraft with passengers," he says. "We've set a bar to make the aircraft as safe or safer than commercial airlines, and having a pilot in the aircraft is a symbol of that commitment."
UK start-up Vertical Aerospace, another eVTOL developer, anticipates a future in which small, electric aircraft fly autonomously – but not until the late 2030s.
"Our strong view is that these aircraft will need to be piloted well into the next decade," Michael Cervenka, Vertical's president, told FlightGlobal in September.
Having concluded a series of experimental flights in Rio de Janeiro in May, eVTOL aircraft developer Eve plans to begin operations with a piloted vehicle, says Luiz Mauad, the company's vice-president of services and fleet operation. However, the aircraft is "designed for autonomous mode when regulations and infrastructure permit", he says.
Others in the industry are banking in the opposite direction. Boeing-backed air taxi developer Wisk recently revealed its "Generation 6" prototype aircraft, which is all-electric and self-flying.
"There are actually a number of risks in the piloted version," Marc Allen, Boeing's chief strategy officer, told FlightGlobal on 17 October. "Get up in a helicopter over LA and see how it feels when more than 10 helicopters are up there. Because the only way you can actually do it at scale is going to be with autonomy."
Archer's Ellithorpe, on the other hand, believes having a person in the pilot's seat will put the first eVTOL passengers at ease and "give the flying public confidence that we mean what we say when we talk about safety".