Collins Aerospace intends to acquire flight tracking company FlightAware for an undisclosed price, a move that stands to expand Collins' avionics business.
A division of Raytheon Technologies, Collins on 30 August disclosed that it signed a definitive agreement to acquire the flight data company, which is based in Houston. It expects the purchase to close in the first quarter of 2022.
Founded in 2005, FlightAware operates what it calls "the world's largest flight tracking and data platform". The company offers free flight tracking via its website and provides flight data to more than "10,000 aircraft operators and service providers", it says.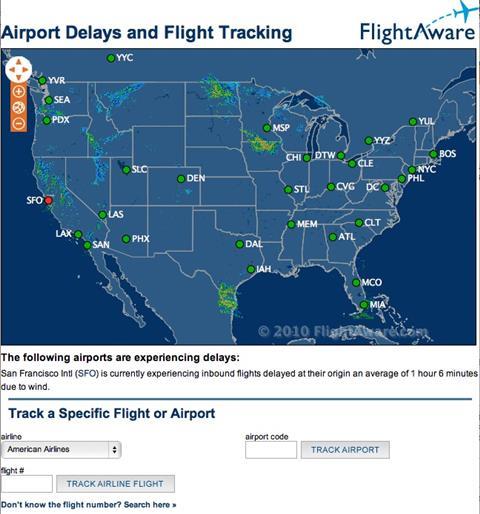 The acquisition remains subject to regulatory approvals and undisclosed conditions, says Collins.
"Following closing, FlightAware will join Collins' information management services portfolio within the company's avionics strategic business unit," Collins says.
Both companies say "financial terms of the agreement were not disclosed". Neither Collins nor FlightAware responded immediately to requests for more information.
FlightAware receives data from a variety of sources, including air traffic control systems in more than 45 countries and automatic dependent surveillance-broadcast (ADS-B) ground stations in 195 countries, it says.
It also receives information from Aireon's satellite-based ADS-B system, and from other sources. "FlightAware is the recognised leader in data collection, analytics and customer experience, which will help Collins unlock the full power of the connected ecosystem for our customers," Collins' head of avionics Dave Nieuwsma says. "FlightAware's flight tracking and data platform, the largest in the world, has the potential to deliver new capabilities and innovations across our entire business."
Story updated on 31 August to include the expected close date.