Business-aircraft winglet manufacturer Tamarack Aerospace has opened a new installation facility in South Carolina, adding a third such installation site to the company's footprint.
Tamarack disclosed the news on 2 December during the first day of VBACE, NBAA's virtual business-aircraft show. The company's new "Tamarack East Coast Transformation Center" is located at the Aiken Regional airport in South Carolina.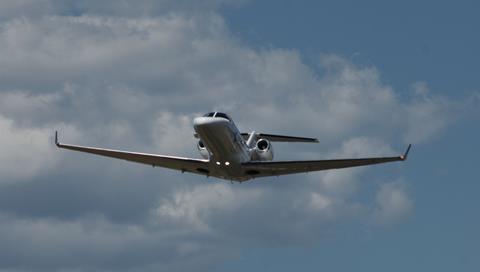 Tamarack does not say when the site opened and could not be reached for additional comment.
The facility will specialise in installing the company's "Atlas Active Winglets", a design that includes wing extensions equipped with ailerons used to alleviate loads, according to Tamarack's website.
Tamarack, based in Sandpoint, Idaho, holds certificates to install the winglets on eight Cessna CitationJet 525 variants and says the product can reduce fuel burn by 33%.
The company has been reorganising this year after filing for protection under bankruptcy laws in 2019. Tamarack filed in US court after European and US regulators grounded Cessna Citations with the winglets due to malfunctions.
Regulators lifted the grounding in July 2019, and Atlas-equipped Cessnas returned to service.
Tamarack says the new South Carolina site will install winglets in 10 days or less, and be able to complete three installations monthly.
The company has other installations sites in Idaho and England.
"Tamarack continues to grow, with concrete plans for long-term expansion involving many different kinds of airframes," including business jets, single-aisle airliners and military aircraft, says chief executive Nickolas Guida.
The company will "be making some announcements next year about the next models", adds Tamarack president Jacob Klinginsmith.