Airbus and propulsion specialist Safran are aiming to take over the metallurgical and materials firm Aubert & Duval, as part of a strategy to secure critical aerospace supplies for future development.
The partnership intends to acquire the entirety of the company from its owner, mining company Eramet.
Aubert & Duval produces alloys, forgings and additive-manufacturing powders for the aerospace industry, and is already a key supplier to Airbus.
Its titanium, aluminium and steel products are used in such aircraft assemblies as landing-gear, bulkheads, door frames, slat tracks, engine pylons, and wing mounts.
Airbus and Safran are tying up with French-based asset-management specialist Tikehau Ace Capital. All three would have equal ownership of the holding company that would oversee Aubert & Duval.
The acquisition is the subject of a memorandum of understanding signed with Eramet.
Terms of the proposed agreement have not been disclosed. But Aubert & Duval has annual revenues of around €500 million ($565 million) and employs some 3,600 personnel.
"This acquisition would allow Airbus and Safran to secure the strategic supply chain, for themselves as well as other customers, and new material development for current and future civil and military aircraft and engine programmes," says Airbus.
It adds that the measure is "consistent" with other initiatives to support the French aerospace sector.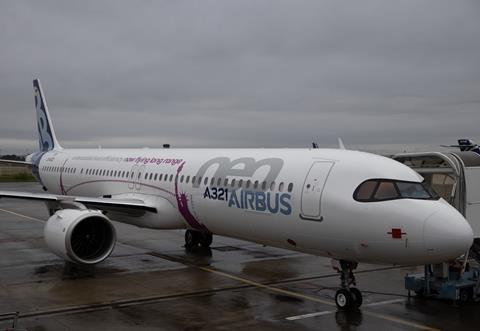 "Our sector, which has started to emerge from the [pandemic], needs a solid partner to ramp-up production while preparing next-generation technologies in aerospace," says Airbus chief executive Guillaume Faury.
"With this acquisition and an ambitious transformation plan, we aim to restore the operational excellence and market confidence in Aubert & Duval to create, in the mid- to long-term, a leading European player able to face global competition as well as to reduce geopolitical risk of supply."
Acquisition of the company remains subject to consultation with employee representatives, as well as regulatory approval, but the partners expect the transaction to close in the fourth quarter of this year.
"The planned acquisition will ensure national sovereignty for our most strategic programmes for disruptive civil and military aircraft engines," says Safran chief Olivier Andries.
Safran will lead the operational management of the company, he adds. "The transformation programme will reinforce customer confidence and create a national champion with a strong French industrial base capable of serving global markets."