The organiser of the biennial Airshow China event in Zhuhai has requested media outlets to retract coverage that the November show will be cancelled, stating that an official announcement for the event will be forthcoming.
Hours after emailing reporters that the show, planned for 10-15 November, was to be cancelled, the show organiser requested media, including FlightGlobal, to "withdraw your published news" about the show cancellation, pending a formal announcement.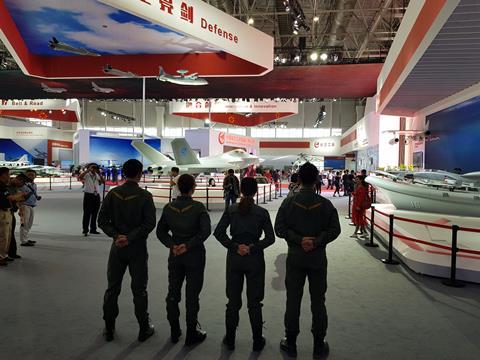 The show's official web site, for its part, declares that "Airshow China 2020 is taking place November 10-15."
In the weeks prior to the 9 September cancellation statement, the organiser had indicated that a decision on whether the show will happen or not would be forthcoming in mid-September.
Irrespective of whether the show takes place in November, travel restrictions related to the coronavirus pandemic mean that international participation will be negligible at best. In addition, the global aerospace industry is in crisis amid the collapse in air traffic over the last six months.
The show, however, attracts a large domestic audience, with broad coverage on national media and enthusiastic attendance from the public. It is also a prestigious event for the Chinese government and major aerospace companies.