ASL Airlines France has co-operated with Dutch aerospace firm Fokker Services on a satellite-based landing system modification for Boeing 737s.
The LPV modification allows operators to conduct approaches down to localiser performance, or localiser performance with vertical guidance, minima.
Fokker Services says that, from January 2024, all European instrument runways within satellite-based augmentation system coverage must have LPV-based approaches.
ASL Airlines France technical pilot Philippe Porte says the interface is an "ILS lookalike", adding: "[It] is not just a name or a marketing concept, it is a fact."
He says the Fokker modification has the advantage of simplicity.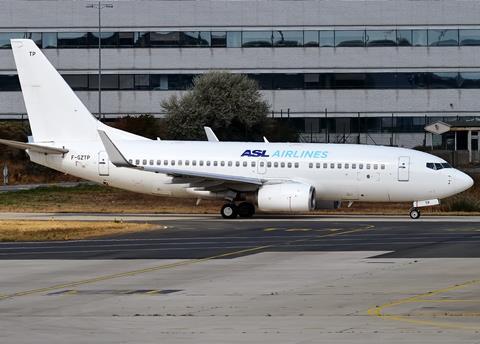 "It is as easy to fly an LPV approach as an ILS approach" he adds. "This similarity will reduce the crew training costs for the LPV approaches that will become the standard in the coming years."
Fokker Services says its standalone modification requires no changes to the aircraft's avionics architecture, and offers ILS Category I minima equivalence.
"If required, the modification can be incorporated during scheduled downtime over a set of installation steps," it adds.
Fokker Services sales manager Ed Bakkum says the interface "ensures straightforward pilot use and training" for 737 operators.