Boeing has found an additional 787 manufacturing problem that affects the aircraft's horizontal stabilisers, following the recent disclosure of two other issues.
The issue relates to extra force used when clamping together certain components, which could lead to an aging issue, says the airframer.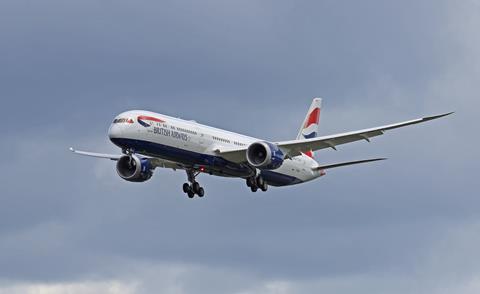 "A nonconformance was discovered with Boeing Salt Lake's production of 787 horizontal stabilisers," it says.
"During the build process, certain components were clamped together with greater force than specified by engineering, which could lead to premature aging of this part of the airplane.
It is addressing the issue with aircraft still in the production process, and is checking to see if remedial work is required for in-service 787s.
"This is not an immediate safety of flight issue as none of the airplanes in service are within a window where they could begin to experience this aging. Safety and quality are Boeing's highest priorities. We have taken the appropriate steps to address this production issue and ensure that the requirements are clearly defined and understood."
The announcement follows the recent revelation of two separate manufacturing issues. One relates to shims of the incorrect size being installed on some aircraft. The other issue relates to some aircraft having areas of skin that fail to meet skin flatness specifications.
While 787s that have just one of these issues can still operate, aircraft with both issues need to be grounded. As such, Boeing's issued a grounding order related to eight 787 aircraft operated by Singapore Airlines, United Airlines, and Air Canada.
All Nippon Airways also told FlightGlobal that one of its 787-10s was grounded at the behest of Boeing.
The shim and flatness issues have also prompted the US Federal Aviation Administration to launch a probe into manufacturing issues at the airframer.
Cirium fleets data indicates that there are 740 787s in service and 244 in storage. In addition, there are 526 orders for the widebody.