European regulators have granted a supplemental type certificate to an Airbus A330 freighter conversion programme to fit a Class E compartment.
Portuguese operator TAP's air cargo division is the launch customer for the modification, which has been supported by TAP's maintenance and engineering arm.
The programme – developed by Avensis Aviation, and known as Medius PTF – does not feature a large cargo door.
Instead it involves installing a reversible freighter interior, says the UK-based specialist.
"Confirmation of this [certificate] makes Avensis the only licensed and approved supplier of advanced [passenger-to-freighter] technology at this scale," the company claims.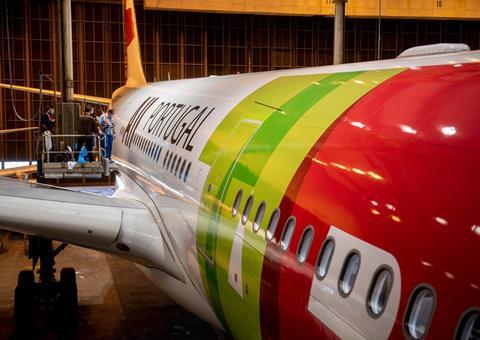 Chief executive Cristian Sutter describes the European Union Aviation Safety Agency approval as a "major milestone".
"But it is only a glimpse of our capabilities and we have further product launches planned for the coming months, he adds.
Avensis says that, along with being reversible, the Medius conversion is "scalable" to other models.