Rolls-Royce has entered exclusive negotiations over the potential divestment of its Spanish-based aerospace turbine operation ITP Aero with a consortium led by investment firm Bain Capital.
ITP Aero was acquired by Rolls-Royce four years ago, turning it into a wholly-owned subsidiary after picking up the majority shareholding of the venture in which it had previously held 47%.
The subsidiary is a partner on several engine programmes among them the Trent XWB, Trent 7000 and Trent 1000 for the Airbus A350, A330neo, and Boeing 787.
Rolls-Royce says the consortium discussions centre on a "potential sale" of the business, but adds: "There can be no certainty that an agreement will be reached."
Although ITP Aero had been a relatively recent acquisition, the sudden pandemic-driven downturn in the air transport industry has forced Rolls-Royce – whose civil aerospace business has been badly hit – to pursue divestment of the company, as part of a strategy to raise some £2 billion from disposals.
ITP remained profitable over the first half of the year despite challenging conditions, says Rolls-Royce, with "resilience" in demand for defence activities – making up 30% of revenues – but low levels of demand for civil aerospace, which accounts for the other 70%.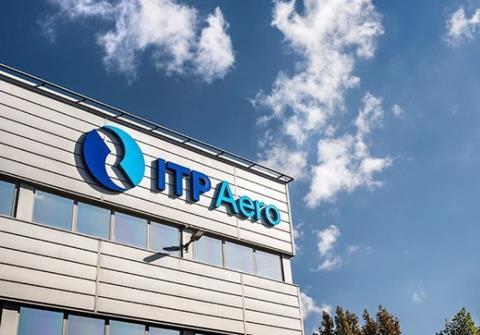 Rolls-Royce says its planned divestment of the company follows the newly-agreed sale of a non-core Norwegian gas and diesel powerplant business to engineering group Langley Holdings.
The sale of Bergen Engines – which has strong links to Kongsberg Maritime – has been achieved five months after the Norwegian government interrupted a previous planned sale to TMH Group.
Norway's government blocked the sale at the end of March this year over TMH Group's links with Russian entities, citing the need to ensure that national security interests were not threatened.
It pointed out that the technology in Bergen Engines' possession would have "great military strategic significance" to Russia and would strengthen Russia's military capabilities.
Rolls-Royce stated at the time that the decision would create uncertainty at the Norwegian firm, but that it would co-operate and seek another option for Bergen Engines, which employs over 900 personnel including 650 at its main Hordvikneset facility.
Its new agreement with Langley Holdings involves sale proceeds of €70 million plus €40 million of Bergen Engines' cash which will be retained by Rolls-Royce.
"Sale of Bergen Engines is a part of our ongoing portfolio management to create a more focused group," says Rolls-Royce.
It says the proceeds and retained cash from Bergen Engines' sale will be used to "help rebuild" the Rolls-Royce balance sheet. The Norwegian government has been notified of the sale and the disposal is scheduled to complete at the end of this year.