SIA Engineering will recognise a non-cash impairment provision against its base maintenance assets in its upcoming financial results for the six months ended 30 September, where it expects a "material impact" from the coronavirus crisis.
Releasing its profit guidance for the period, SIAEC adds that it was working on the quantum of the impairment, which will be made known when it releases its financial results in early November.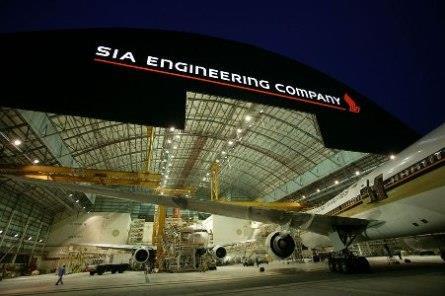 The engineering arm of Singapore Airlines cites a "significant" collapse in hangar revenue projections from lower flight hours, as well as a large number of aircraft taken out of operations and parked —with a number of older aircraft not returning to operation — among reasons for the impairment.
"[SIAEC] carries out periodic reviews to assess the recoverable amounts based on expected future cash flows of cash-generating units with indication of impairment," the company states.
SIAEC adds: "The Covid-19 pandemic continues to have an unprecedented adverse impact on the aviation industry and consequently on the MRO business; all segments of the group were impacted during the first half of the financial year as low flight activities resulted in low work volume."
The company fell into the red for the three months ended 30 June, reporting an operating loss of S$8.6 million ($6.3 million), on the back of a collapse in revenue. It noted then that the outlook for the MRO business would be challenging, given the lack of clarity surrounding recovery.