Rolls-Royce has secured approval from the Spanish government to divest its ITP Aero division to an investment consortium.
The engine manufacturer says it has already obtained clearance from all other relevant regulatory authorities for the sale.
Rolls-Royce is expecting the €1.8 billion ($1.8 billion) transaction, as a result, to complete in the next few weeks.
Bain Capital is leading the investment consortium that will acquire Spanish-based ITP Aero.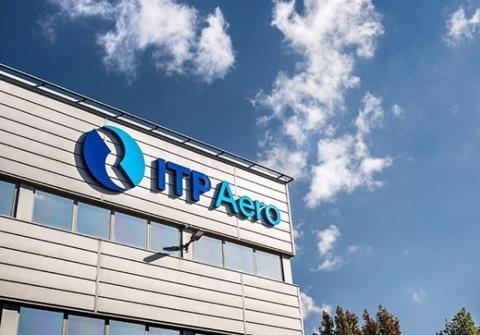 ITP Aero supplies components for a variety of civil and defence aviation programmes, including low-pressure turbines for the Rolls-Royce Trent XWB, Trent 1000 and Trent 7000.
It also participates in production of engine parts for the Europrop International TP400 the Pratt & Whitney PW1100G.
Spain's government approved Rolls-Royce's original acquisition of ITP Aero in late 2017, when the UK engine firm took over a 53% shareholding previously held by its partner in the business.
ITP Aero will remain a "key strategic supplier and partner" says Rolls-Royce, which is disposing of assets as part of an effort to raise some £2 billion ($2.4 billion) in proceeds to "rebuild" its balance sheet.