Airbus has recorded a near-€300 million charge for impairment of inventories considered at risk, as stored aircraft continue to push up its inventory level.
The airframer reveals in its first-half accounts to 30 June that its inventories stood at €37.5 billion – up by nearly €6 billion on the figure at the end of 2019.
It had already risen by €4.4 billion in the first quarter, with more than €3.9 billion of this figure attributed to an increase in finished aircraft and work in progress, as customers requested deferral of deliveries.
No significant impairment was recorded in the first quarter.
But Airbus says the deferrals and rising numbers of stored aircraft – some 145 remained undelivered by the end of June – have contributed €5.2 billion to inventories over the first half.
Airbus has carried out a "comprehensive review" of operational assets and liabilities, it says, taking into account amended production rates and expected future deliveries.
This review has resulted in first-half charges of €1.2 billion, including a €299 million impairment of inventories "considered at risk".
The charges also cover €276 million in provisions relating to the A380 programme, following the decision last year to discontinue production of the double-deck jet.
Airbus adds that further charges of €400 million provide for supplier commitments and other commercial risks.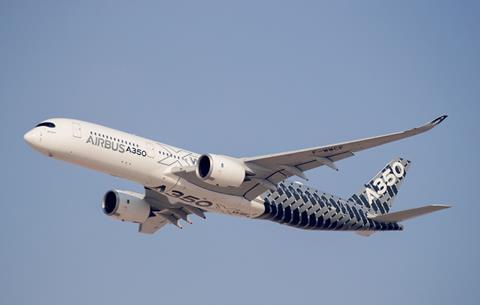 Although the airframer is not giving a forecast on undelivered aircraft by the end of the year, chief executive Guillaume Faury says the figure of 145 "should be the high point". The company's objective is to "converge" production and deliveries during the third quarter, he says, and reduce stored aircraft levels.
"We intend to improve moving forward," he adds.
Airbus says the coronavirus crisis has resulted in "significant disruption" to its operations and supply chain, after the commercial aircraft market and aerospace industry in general were "severely impacted".
But Airbus stresses that, as a result of measures to reinforce its finances and balance sheet, it has available liquidity to cope with additional cash requirements including its amended commercial aircraft production rates.