Irish-based lessor Nordic Aviation Capital is to file for voluntary US Chapter 11 bankruptcy protection to undertake a restructuring process which will include injection of over $500 million in capital.
The company has entered a restructuring support agreement with shareholders and lenders representing over 73% of its debts.
Nordic Avation Capital says the agreement sets out a "consensual and comprehensive" financial restructuring of the company's debts and sourcing of new equity.
This includes conducting a $337 million rights offering for new equity and securing a $200 million revolving credit facility.
The company is voluntarily filing for Chapter 11 with the Eastern District of Virginia, adding that the restructuring will "best position" the company for improving economic conditions.
It will have $170 million in debtor-in-possession financing from its creditors to assist will funding operations.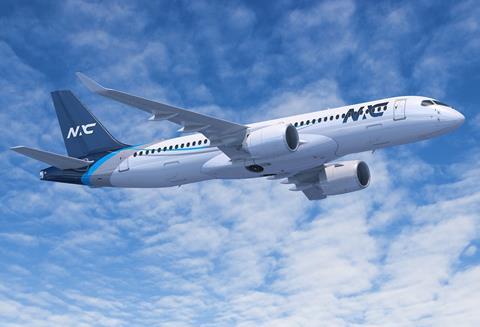 "This is a positive first step to position [the company] for longer-term success and provides financial resources to develop the business," says chief executive Norman Liu.
"Our aim is to maintain our leadership position in regional aircraft leasing and expand into adjacent single-aisle areas."
Nordic Aviation Capital says the funding will support its liquidity and its plans to acquire aircraft, and it has filed motions to enable it to continue operating its business normally during the Chapter 11 process.
"These motions will also allow [us] to continue to honor obligations to its employees, customers, and suppliers on previously agreed upon schedules and terms," it adds.
Nordic Aviation Capital's largest creditors will majority-own the company once it emerges from Chapter 11 and a new board will be appointed.
Founder Martin Moller and the company's shareholders are "supportive of this transition in ownership", the company adds. Moller says the measure illustrates lenders' "confidence" in the lessor's business model.
Nordic Aviation Capital vice-chairman Justin Bickle states that the "pro-active step" is the "most efficient and effective way" of implementing such a comprehensive restructuring.