Amid the troubles of 2020, Boeing's strategy for returning to past heights remains unclear, with open questions about the company's product strategy and future production footprint.
Some analysts speculate that production rate cuts and tough market conditions, which have hammered the entire aerospace industry, might lead Boeing to consolidate its two commercial aircraft manufacturing sites in the Puget Sound region.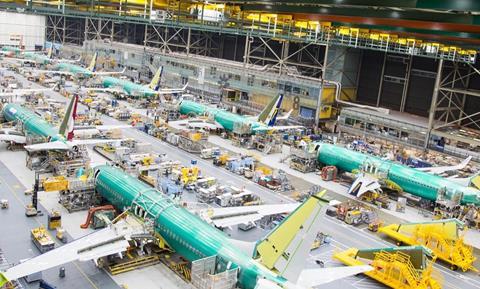 Also uncertain is whether Boeing might continue shifting away from the Puget Sound by building its next new jet, whatever that may be, outside Washington state.
Analysts view North Charleston, South Carolina, where Boeing makes 787s, as among candidates for future expansion.
Other options could include somewhere in eastern Washington state, or cities like Huntsville, Salt Lake City or San Antonio, says aerospace analyst Michel Merluzeau with consultancy AIR.
Within Washington state, analysts suspect consolidation may be looming, saying production cuts have left too much manufacturing capacity.
"It's only natural for Boeing to consolidate Renton into Everett," says Alex Krutz, aerospace manufacturing strategy consultant with Patriot Industrial Partners.
If Boeing were to keep only one Puget Sound site, analysts view Everett as the likely winner, citing that facility's capacity and engineering talent.
Boeing's Renton site produces 737s, while the Everett facility manufactures 767s, 777s and, for a bit longer, 747s and 787s.
Chicago-based Boeing this year announced it will move 787 production out of Everett in mid-2021, consolidating that work in North Charleston, where it also makes the jets. Boeing also announced plans to cease 747 production in 2022.
Boeing has not disclosed other Seattle-area commercial aircraft manufacturing footprint changes.
However, it is undertaking a wholesale business evaluation.
"We're evaluating our overall infrastructure across Boeing to optimise our facilities and footprint," the company tells FlightGlobal. "We'll share any additional details in the future."
737 IN EVERETT?
Krutz suspects Boeing will eventually transfer 737 work to Everett, a move also enabling it to sell the prime Renton real estate.
"I think they have to," Krutz says. "If there's a time to do a transition, it's now", when 737 production rates are low, he adds.
Renton was "busting at the brim" prior to the Max grounding, when Boeing was churning out upward of 50 Max aircraft monthly, he notes. Everett would give Boeing the manufacturing space to ensure it can meet production goals when demand returns.
Others think the cost and logistics of moving 737 production to Everett would be prohibitive – especially considering the 737 Max may have only 10 or 12 years of production remaining, says Merluzeau.
"In terms of economics, I'm not sure that a transfer of the 737 line out of Renton would make sense," says Richard Aboulafia, aerospace analyst with Teal Group.
Other 737 options could include keeping Renton humming until Max production runs its course, or transiting the 737 to Everett in phases, initially splitting production between sites.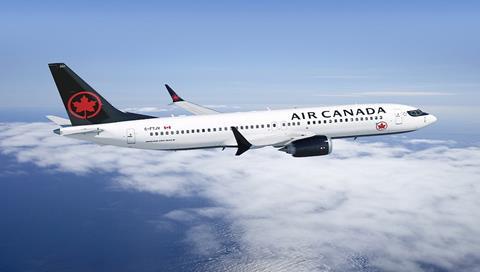 Challenges aside, Boeing has positive developments on the horizon, including the anticipated re-certification of the long-grounded Max. Boeing expects regulators will clear the jet in time for deliveries to resume in the fourth quarter.
The company also continues working toward certification of its 777X, which it expects to begin delivering, with the 777-9, in 2022. The Federal Aviation Administration recently certificated that jet's GE Aviation GE9X powerplants.
And Boeing predicts a healthy aerospace recovery. Its recently released 2020 outlook estimates carriers globally will need 43,110 new jets through 2039, down only 2% from last year's 20-year projection.
EXCESS MANUFACTURING CAPACITY
Questions about Boeing's production strategy stem from sagging demand, rate cuts and cost pressure.
Boeing is bringing 787 production to six jets monthly, and 777 output to two monthly, in 2021. Previously, it had produced 14 and five repectively every month.
737 Max production has been anaemic for much of 2020. Boeing predicts output will reach 31 jets monthly by early 2022. Before the Max grounding, it produced 53 737s monthly.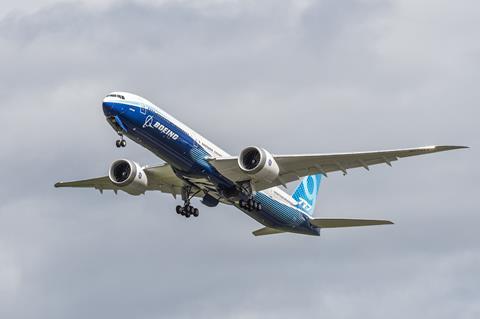 Boeing also this year stepped back from its proposed New Mid-market Airplane (NMA). That jet, never formally launched, was to carry 270 passengers, have 4,000-5,000nm (7,400-9,300km) range and counter long-legged variants of the Airbus A320neo.
Several months ago Boeing announced a 10% workforce reduction. It had 161,000 employees in 2019. Departing staff reportedly include 170 vice-presidents, directors and other mid-level executives, including those in sales, manufacturing, supply chain and strategy.
A "true business transformation" is underway at Boeing, executive vice-president of enterprise operations and chief financial officer Greg Smith said during Boeing's second-quarter earnings call on 29 July.
Boeing is reviewing "every aspect" of its business, including "infrastructure, facilities, sites and enterprise footprint, in light of the reduced demand", he said.
Smith added that Boeing will continue investing in safety, quality and innovation.
"We're focused not just on adapting and recovering, but on emerging stronger and more resilient for the long term," Smith said.
Boeing lost $3 billion in the first half of 2020. Revenue slipped 26% year-on-year to $28.7 billion in the period.
Its challenges are not unique – many aerospace companies reported recent losses and cut staff in a rush to save cash amid the downturn. Airbus likewise trimmed commercial jet production.
But Aboulafia wishes Boeing would communicate something about its commercial aircraft strategy – "If only to… say, 'Yes, there is a future and this is what we are considering'".
WHERE TO BUILD NEXT JET
Some observers suspect Boeing's next move will be a 737 replacement. Others speculate that it may first return to an aircraft like the NMA.
Regardless, where might Boeing build such a jet?
"Building a new jet in Everett would make a great deal of sense," says Aboulafia.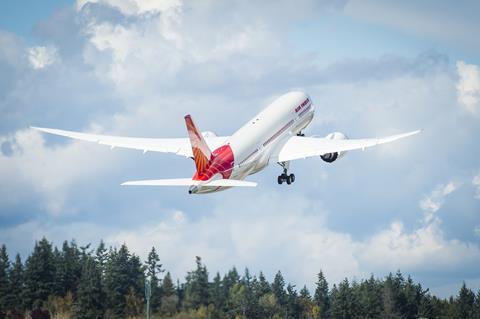 Krutz likewise sees Boeing aligned with Everett.
While Renton is primarily a manufacturing site, Everett is home to a large engineering workforce. "You want to centre your production with engineering," Krutz says.
He also thinks Boeing will not risk losing the talented workers there who are affected by its widebody production cuts.
"It should be very important to Boeing to continue to have work there, to be able to harness that talent, and retain it," Krutz says.
Merluzeau thinks Everett stands a strong chance of building Boeing's next jet, noting the site's skilled labour and the company's long ties to the region.
Without more work fast, Everett will become "an empty building with a lot of smart people", Merluzeau says.
But several factors could lead Boeing to look beyond Washington state. Those include labour challenges and the relatively high cost of doing business in Washington, Merluzeau says. He cites regulations and taxes, adding that comparatively high minimum wages have already impacted smaller aerospace suppliers.
Merluzeau suggests neither Everett nor Renton may be compatible with Boeing's future aircraft production process, which will likely employ advanced automation and composite materials, like thermal plastics.
"The organs of the production system are not going to look anything like what you have in Everett," he says. "You need a new type of factory, you need a new production system, you need something that does not exist."
Also, automation could allow Boeing to build its next jet with one-third of the 737's workforce, meaning fewer jobs for skilled workers.
"I don't think the workforce is the primary defining element in what's coming next," Merluzeau says. "The production system can move anywhere, and you can get the talent base."
How commercial airliner programmes and their manufacturers have dealt with crisis
1

2

3

4

5

6

Currently reading

Why Boeing might shift where it manufactures jets