Aer Lingus has formally signed start-up carrier Emerald Airlines as its new regional franchise partner, following the collapse of Stobart Air.
Emerald Airlines will operate services on behalf of the Irish IAG carrier from Ireland to the UK, Isle of Man and Jersey under a 10-year partnership from the beginning of 2023.
The carrier – which will host the Aer Lingus Regional brand – will use ATR turboprops for the flights.
UK-based Stobart Air had been operating the franchise but had already been facing the termination of the partnership after Aer Lingus selected Emerald as its preferred new operator.
Stobart Air subsequently ceased operations in mid-June after a proposed acquisition of the carrier failed to materialise.
This collapse could result in the Emerald partnership being brought forward from the initially-intended starting point.
"Although the [Emerald] contract is not due to commence for 18 months, Aer Lingus continues to work closely with Emerald Airlines to evaluate options with respect to an earlier contract start date," says Aer Lingus, adding that some 400 new personnel will be required.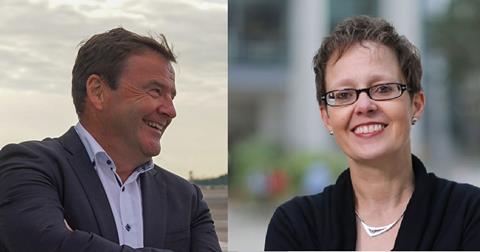 Aer Lingus and British Airways' BA CityFlyer operation have taken up regional routes previously operated by Stobart Air. Aer Lingus has planned to operate six routes at least to March 2022 while CityFlyer is operating four to the end of summer this year.
The franchise will support the Aer Lingus hub at Dublin and provide feeder connectivity between UK regional airports and North American destinations.
"This franchise agreement with Emerald Airlines marks a new chapter in Aer Lingus Regional services and brings choice and certainty to our customers flying between Ireland, the UK and beyond," says Aer Lingus chief executive Lynne Embleton.
Emerald's first ATR is set to be introduced "shortly", says the start-up carrier's founder Conor McCarthy, adding that the company has "ambitious plans" to develop the Aer Lingus partnership over the next few years.