Aeroflot Group's board is to discuss the possibility of early redemption for leases on Airbus A330s by the Russian flag-carrier.
The airline has a dozen A330-300s in its fleet, all powered by Rolls-Royce Trent 700 engines.
Only one appears to be in service, operating long-haul routes including the domestic Moscow-Yakutsk connection.
Aeroflot's agenda for an upcoming board meeting on 25 April states that the directors will discuss exercising the "right to early redemption" on eight of the A330-300s held on financial lease.
All the A330s in the carrier's fleet are about 10 years of age, according to Cirium data.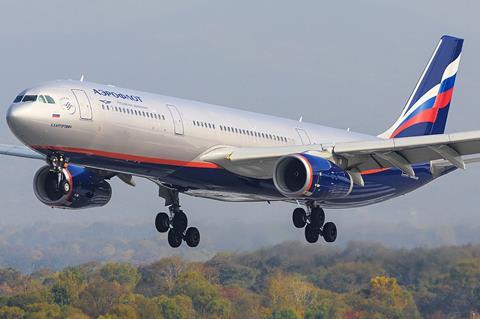 Aeroflot originally agreed to introduce A330s in 2007, opting initially for the shorter -200 variant, to provide interim capacity ahead of A350 deliveries.
It ordered a batch of 11 A330-300s in July 2010, having by then acquired a fleet of 10 comprising a mix of -200s and -300s.
Aeroflot Group's board will also discuss a charter transaction for aircraft operated by its carrier Rossiya in relation to the tour operator Biblio-Globus.