Air Cote d'Ivoire has placed a firm order for two Airbus A330neos as it seeks to expand into long-haul markets.
The African carrier intends to use the Rolls-Royce Trent 7000-powered aircraft on services to Europe, the Middle East and North America from 2024, it said on 25 October.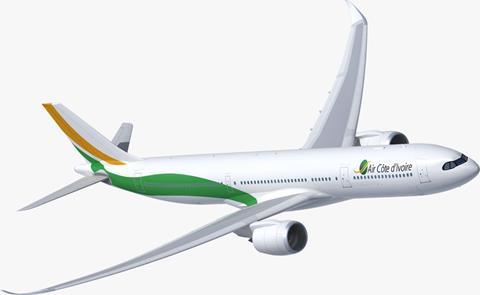 The two A330-900s will be the first widebody aircraft operated by Air Cote d'Ivoire, which currently has a fleet of 10 aircraft, including one A320neo, two A320s, three A319s and four De Havilland Canada Dash 8-400 turboprops.
Airbus's most recent backlog figures show that Air Cote d'Ivoire recently cancelled an order for two A319neos. The figures – released on 10 October – also contained an order for two A330neos from an unidentified customer.