Canadian operator Air Inuit has selected US-based Aeronautical Engineers to convert three Boeing 737-800s into freighter configuration.
The carrier had disclosed earlier this year that it planned to take three 737-800s to replace older 737-200s.
Two of the three aircraft will be converted into a combi configuration.
Aeronautical Engineers has identified the initial airframe as MSN40852, which will undergo modification from November and be delivered to the operator in March next year.
This aircraft was originally delivered to South African carrier Comair in 2012 and operated under its Kulula brand.
Air Inuit acquired the jet after Comair ceased operations last year, having struggled against the effects of the pandemic.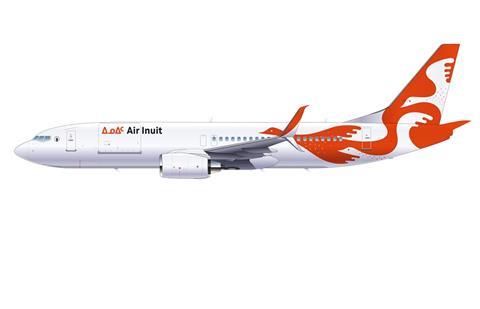 All three 737-800s to be modified are 2012 aircraft.
Air Inuit chief Christian Busch describes the planned 737-800 combi freighter as an "innovative" design.
Aeronautical Engineers says its authorised Canadian conversion facility KF Aerospace, located in Kelowna, will perform the work.
Air Inuit's second and third aircraft will be converted respectively from March and July 2024.