Irish-based operator ASL Aviation Holdings has acquired the Australian charter and wet-lease carrier Pionair, which will be rebranded to align with other ASL airlines.
The operation, which will become ASL Airlines Australia, has 12 aircraft including Embraer 190-E2 twinjets and BAE Systems Avro models.
But the parent company expects to assign Boeing 737-800 converted freighters to Pionair to develop its fleet.
"Pionair was a natural fit for us, with the same field of operations and a foundation of safety, reliability and quality that matches our fundamental customer service values," says ASL Aviation Holdings chief Dave Andrew.
He adds that expansion into the Australian and surrounding market is a "logical step". The acquisition takes effect immediately, having already obtained regulatory clearance, but financial terms are not being disclosed.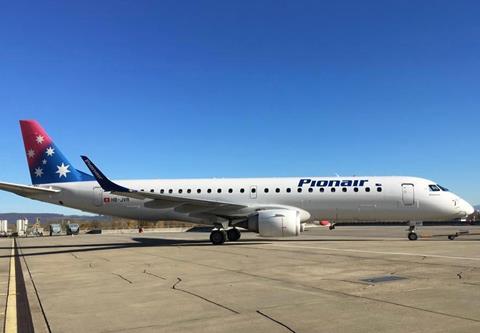 ASL Aviation Holdings already has several carriers – four in Europe, plus airlines in Thailand India and South Africa – operating a total of some 140 aircraft.
It has conversion agreements covering 40 737-800s which are being allocated to a number of these carriers.
All Pionair personnel will be retained under the agreement and the carrier's owner and chief, Steve Ferris, will have a "continued leadership role", says ASL.
It claims its investment in the Australian operator will bring "significant benefit" to the carrier's bases at Sydney, Melbourne, Adelaide, Brisbane and Cairns.
"Pionair is set to become a stronger and larger service provider in the Australian aviation market, particularly in the important express parcel and e-retail sectors," it adds.
"We fit perfectly into the ASL philosophy," says Ferris. "We are in the same business segments – we operate for some of the same customers, and we strive to offer the best possible service.
"As ASL Airlines Australia we will have the ability to grow and to develop our fleet and services."