German flag-carrier Lufthansa is under pressure from its pilots after the cockpit union voted strongly in favour of pursuing a series of remuneration aims.
Pilot union Vereinigung Cockpit says members from Lufthansa and Lufthansa Cargo have backed – respectively by 97.6% and 99.3% – supporting the collective bargaining commission.
Negotiations on the crucial aspects of "appropriate and balanced" remuneration for pilots, and compensation for "loss of real wages", have so far proven unsuccessful, it states.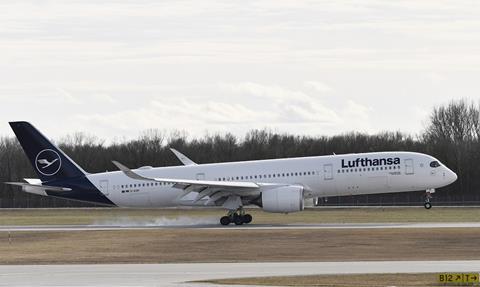 While the vote does not automatically lead to industrial action, the union says it is an "unmistakable signal" to the airline to "take the needs of cockpit staff seriously".
Its collective bargaining policy chair, Marcel Grols, says a "modern and fair" and "internationally competitive" remuneration structure in all occupational groups is needed.
Vereinigung Cockpit states that it is seeking equalisation of the remuneration system in the staff body and increased attractiveness of lower wage levels.