UK budget carrier EasyJet is expecting to break even at EBIT level for the full year, following a strong fourth quarter which encompassed the summer season.
Its holidays division achieved a pre-tax profit of more than £35 million.
EasyJet is forecasting an overall group pre-tax loss of £170-190 million ($188-211 million). This includes a non-operating £64 million foreign-exchange loss from balance-sheet revaluation.
It also covers some £75 million of additional disruption costs, primarily from operational issues experienced by the air transport industry in the third quarter.
But over the fourth quarter – the peak summer months of July-September – the airline says its operations have "normalised" and it achieved improved operational performance, with on-the-day cancellations below pre-crisis levels.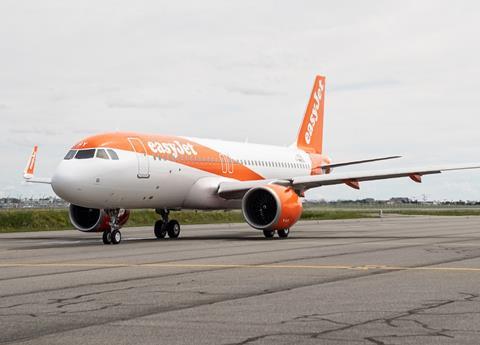 EasyJet is predicting a fourth-quarter headline EBIT of £525-545 million, on revenues of £2.5 billion, after load factors for the period lifted to 92%. It also recorded an improvement in ancillary activity.
The airline operated 88% of pre-crisis capacity in the fourth quarter.
Over the October-December period, the first quarter of its 2022-23 fiscal year, it expects this figure to be around 83%. But it says yields "remain robust".
"Demand has been strong for EasyJet's optimised primary airport network which continues to deliver alongside step-changed ancillary revenue and the rapid growth of EasyJet Holidays," the carrier adds.
Bookings "continue to progress well", it says, with load factors ahead of pre-crisis figures, and the flight schedule provides a "platform" to prepare for summer 2023 ramp-up.
"We face the uncertain macro-economic environment with many strengths through our brand, network and business model," says chief executive Johan Lundgren.