Budget carrier EasyJet has been granted the priority position to negotiate the acquisition of up to 18 daily slots at Lisbon formerly used by Portuguese carrier TAP.
The slots were made available under a €2.55 billion financial restructuring scheme for TAP agreed by the European Commission.
EasyJet's proposal for the slots was given the highest rank during the open competition for the slots, and will have priority to negotiate the slot transfer with TAP.
The budget airline will be able to operate routes using the slots from 30 October.
"This will encourage competition in the European aviation sector, as it will enable EasyJet to expand its activities at this congested airport, contributing to fair prices and increased choice for European consumers," says European competition commissioner Margrethe Vestager.
"This also helps ensure that the financial support given to TAP by Portugal to allow the carrier to return to viability has no undue negative effect on the single market."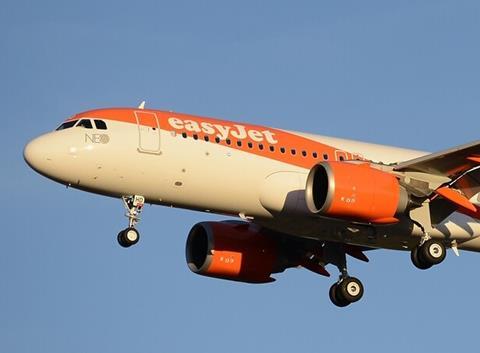 Lisbon is congested which means batches of slots are not easily accessed. The Commission says "a number of interested carriers" responded to the call for proposals on the TAP slots after it was published in February.
The Commission says it ranked the proposals based on the seat capacity that carriers would offer with the slots.
EasyJet says the acquisition of the slots will mean it will become the second most significant carrier at Lisbon.
"The decision means that EasyJet will be able to offer a wider choice in destinations and affordable fares for people travelling to and from the Portuguese capital," it says.
"It also confirms the airline's key role in the Portuguese market and will create additional local employment opportunities."
EasyJet opened its Lisbon base ten years ago. The carrier operates to five Portuguese airports including Porto, Faro, Funchal and Porto Santo.