Israel's government has granted flag-carrier El Al more time to sell its frequent-flyer programme, one of the conditions of a financing package agreed with the state.
El Al has also pledged not to sell its take-off and landing slots at various airports, or use them in other ways to raise funds, without the government's approval.
The Israeli finance ministry says it has approved a shift in the deadline for El Al's plan to raise at least $100 million from the loyalty scheme, from 28 February to 14 March.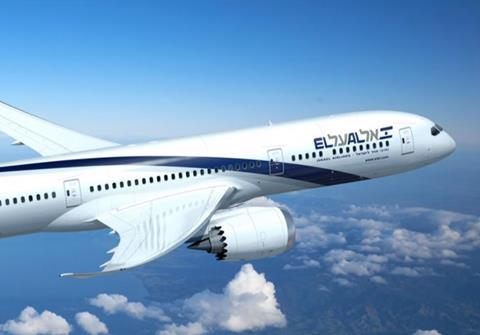 El Al's full-year figures for 2020 indicate that the loyalty programme, known as Matmid, had around 2.4 million members. The carrier recently allocated the programme to a subsidiary.
The airline says it has undertaken not to enter a transaction involving the sale or transfer of its rights to airport slots without clearance from the state.
It had been considering using the assets to raise further funds, potentially through loans, to support its recovery.
El Al cautions that there is "no certainty" that it will be able to complete an agreement over a loyalty scheme transaction, or make a deal over its slots.