Israeli flag-carrier El Al has reached an agreement with its pilots aimed at settling a dispute over salaries which has caused disruption to the airline's operations for several weeks.
El Al says the agreement – signed by its pilot committee as well as the trade union centre Histadrut – will run to the end of 2025.
The carrier and its pilots have been discussing a resolution of the dispute at the direction of the Tel Aviv regional labour court, after action by cockpit crews resulted in a number of flight cancellations.
"Although in relation to international airlines El Al has a very low cancellation rate, we will always strive to reduce the scope of cancellations to a minimum," says new El Al chief Dina Ben-Tal Ganancia.
She credits the pilots' committee with "professional and matter-of-fact co-operation" in supporting the effort to reach a solution.
Pilot committee chair Ran Alkabetz says the two sides have managed to end the dispute "amicably" while "balancing mutual interests" and creating a "stable and efficient" operation.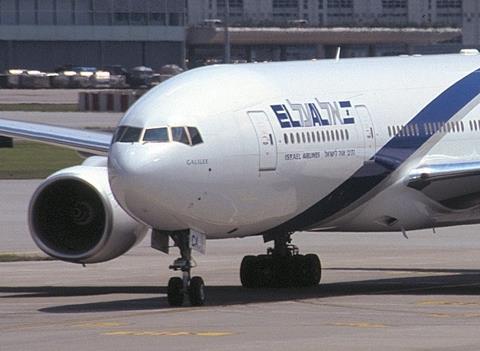 El Al has been trying to restructure operations and establish a firmer financial foundation in order to recover from the impact of the pandemic.
It says the new agreement includes efficiency measures including changes in the way crews operate the carrier's Boeing 777 fleet.
The pact also addresses wet-lease operation of passenger and cargo aircraft in order to expand commercial activity, regulation of simulator training in Israel, and a mechanism for governing the pilots' salary budget.
El Al says that, in return for the agreed "streamlining" measures, an outline was laid down to return to salaries and taxes set out in a 2018 agreement.
The airline states that it is not yet able to estimate the effect of the new pact on its financial results.
Histadrut says the salaries will return, in stages, to pre-pandemic levels by the beginning of next year.
It states that the collective agreement will enable the carrier to operate "more efficiency" in the face of aviation industry pressures.
Histadrut chair Arnon Bar-David says El Al – and the country's other carriers – are an "important strategic asset", adding: "The aviation industry in general, and El Al in particular, have had two difficult years and, now that demand for flights is at its peak, I am sure that the agreement will be able to bring El Al back to growth."