Israeli flag-carrier El Al is pushing back delivery of its final Boeing 787 at least until March next year, three years beyond its original introduction date.
The airline says the 787-8 – one of four of the variant – was supposed to be accepted in March 2020, just as pandemic-related disruption to the air transport sector began to emerge.
Delivery of the Rolls-Royce Trent 1000-powered twinjet has been postponed a number of times.
El Al remarks, in its full-year financial statement, that Boeing has agreed to defer the aircraft until March 2023.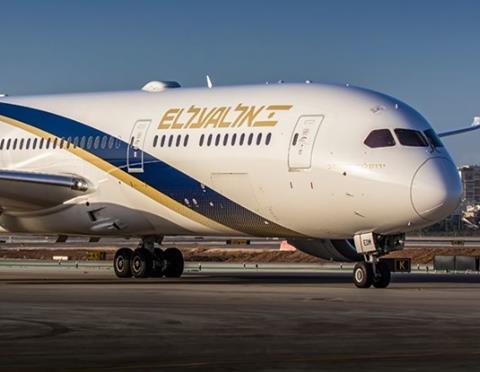 Repayment of a $31 million loan from a financial institution to support advance payments on the aircraft has been put back to December this year.
"The company continues to explore long-term financing alternatives for funding the aircraft," the carrier says.
El Al has frozen a number of projects, including fleet investments, as part of its financial recovery efforts.
It has 15 other 787s comprising 12 787-9s and the three 787-8s already delivered.