Middle Eastern carrier Emirates is preparing for the introduction of its Airbus A350 and Boeing 777X fleets with a new pilot-training facility in Dubai.
The facility, to be sited next to its current training centre, is scheduled to open in March next year.
It will have six full-flight simulator bays for the new aircraft types. Emirates has 50 A350-900s on order and expects to start training pilots on the twinjet in June 2024.
The carrier also has orders for 115 777X jets.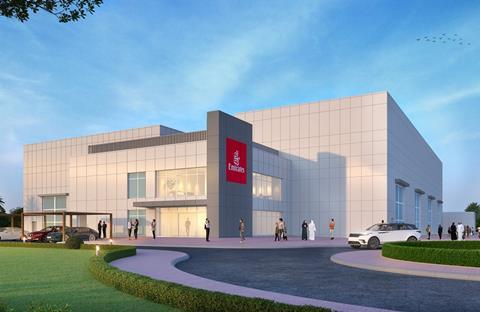 Emirates says the centre, comprising a $135 million investment, will be able to provide over 50% additional pilot-training capacity to the airline.
Student pilots will be able to configure the cockpit prior to training sessions and upload this data to the simulator.
"This innovative, first-of-its-kind concept is designed to shorten the trainee's preparatory time inside the simulator, help them maintain focus and take full advantage of the training duration," says the carrier.
Emirates Group chief Sheikh Ahmed bin Saeed Al Maktoum says the facility will be equipped with solar power systems to reduce energy consumption.