South African Airways is to be allocated R10.5 billion ($642 million) to implement its business rescue plan, the country's finance minister has disclosed in a speech to parliament.
Tito Mboweni outlined the funding in a medium-term budget policy statement on 28 October.
He said that R10.5 billion would be assigned to SAA to fund the rescue plan.
"This allocation is funded through reductions to the baselines of national departments, public entities and conditional grants," he added.
The funding would be "in addition" to the R16.4 billion, for settling guaranteed debts, granted in the medium-term expenditure framework during the February budget.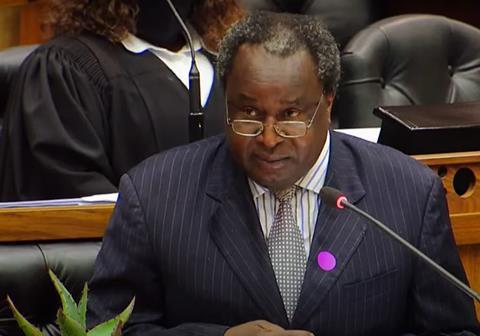 "Our approach is in line with the principle that funding to state-owned companies must come from within the current framework and reprioritised from elsewhere," says Mboweni. "We cannot break the fiscal framework."
But the political opposition party Democratic Alliance has described the government's decision to "fund another bailout" of SAA – at the expense of reducing other public services – as an "indefensible, immoral choice".
"It amounts to throwing South Africans 'under the plane' to pay for SAA," the party's shadow finance minister Geordin Hill-Lewis, adding that Mboweni "should have held the line" and refused fund the carrier.
"South Africans will continue to pay for a zombie state company, and will continue to suffer the consequences of ever-higher debt."
Hill-Lewis claims the SAA bailout is being funded by cutting the budget for policing, education, courts, and reducing conditional grants to provinces and local governments.
"They are choosing SAA over fighting crime. SAA over education. SAA over South Africa," he says.