Finnair has raised more than $400 million in cash from a sale-and-leaseback covering four previously-delivered Airbus A350-900s, its largest single aircraft-financing transaction.
The aircraft are being sold to lessors GECAS and Pacific Investment Management.
Finnair will lease back the Rolls-Royce Trent XWB-powered twinjets for an average of 12 years, it says.
The aircraft were originally delivered over the course of June 2017 to February 2019.
Finnair says the transaction is part of its strategy to recover from the air transport crisis. It says the agreement will have an "immediate positive cash effect" although the impact on its third-quarter operating result will not be significant.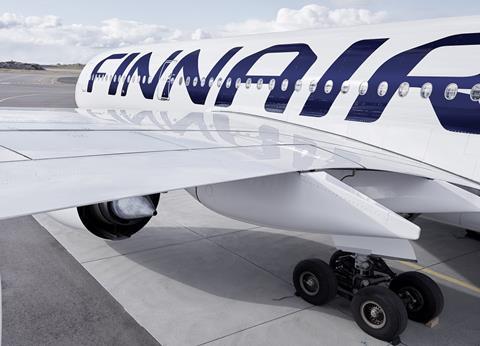 "It is a significant part of our refinancing plan, which we have executed diligently during the pandemic, and it helps us to further improve our capital structure," says chief financial officer Mika Stirkkinen.
The airline will use the cash to refinance debts and retire a €175 million undrawn revolving credit facility.
Finnair has received 16 A350-900s from its total order for 19 of the type. It expects the last three to arrive in the second quarter of next year, the fourth quarter of 2024 and the first quarter of 2025.