Finnair is raising a permanent cost-savings target a third time, to €170 million ($205 million), more than double the original figure unveiled last year.
The company had stated in May 2020 that it was aiming for €80 million in cost-base reductions from 2022, compared with 2019 levels.
Over the next five months it raised this figure to €100 million and then again to €140 million.
But Finnair says it will reach the target ahead of schedule and it has identified a further €30 million in savings prospects, taking the target to €170 million.
"We will continue to seek new savings items from all cost categories," says chief executive Topi Manner, in areas such as aircraft leasing, IT, sales, real estate, and compensation structures.
"Cost efficiency will be crucial in the highly competitive post-pandemic market. Thanks to our significant permanent cost savings, Finnair will be well positioned in this kind of operational environment."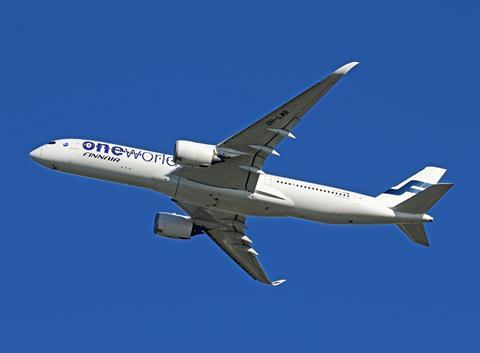 The company disclosed the revision as it unveiled an operating loss of €149 million for the first quarter of 2021.
Finnair's revenues over the three-month period to 31 March fell by nearly 80%, to just €113.6 million, after passenger numbers dropped 90%.
The carrier says it is expecting its comparable operating loss for the second quarter to be a "similar magnitude" to that in the four previous quarters.
"While gradual recovery of demand is expected in [the third quarter], the visibility is weak and there are several scenarios of the timing of the recovery," it adds. As a result, Finnair is not estimating full-year revenues.
Manner says the airline operated a "limited network" throughout the first quarter, including restarting New York flights, and says the company benefited from strong cargo revenues.
Finnair is expecting to operate to over 60 destinations during the summer.
It has obtained European Commission approval for a €350 million tranche of a €400 million hybrid loan from the Finnish government, and Manner says the airline will seek clearance for the remaining €50 million at a later date.
Finnair has also renegotiated terms of a €175 million revolving credit facility, which remains undrawn. Cash funds at 31 March stood at €665 million compared with €824 million at the end of December 2020.