South African Airways' state shareholder, the department of public enterprises, is claiming that the government is committing to funding the newly-agreed rescue plan for the airline, but details on the source of any financial support remain hazy.
The department says the government is required to provide the rescue practitioners with a letter of support for funding the rescue plan, which SAA creditors convincingly backed in a vote on 14 July.
It states that ministers from the South African national treasury, as well as the department of public enterprises, signed a letter of support the following day committing the government to mobilise funding to create a sustainable carrier.
But the full details of the letter have not been released, and the source or extent of any proposed funding has not been clarified.
The department says some R10.1 billion ($603 million) will be needed to fund the rescue, as well as "clean up" the SAA balance sheet and restructure other entities connected with the company.
On the same day that the letter was signed, 15 July, finance minister Tito Mboweni had stressed to parliament that the country should aim for a "zero-based budgeting" system, whereby expenditure for a period needs to be justified ahead of allocation.
Neither the treasury nor the rescue practitioners have given any details of possible government funding for the rescue plan, which would establish a new carrier and retrench some 2,700 employees of the current airline.
But the department of public enterprises indicates it expects to maintain a "certain level of presence" in the new carrier, it would welcome the involvement of local and international groups to diversify the investor based while ensuring "significant" South African ownership.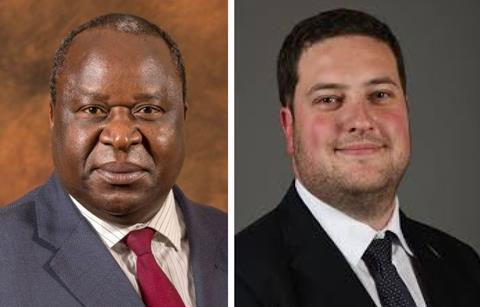 South Africa's political opposition, the Democratic Alliance, had pressed for SAA to be liquidated.
Its shadow finance minister, Geordin Hill-Lewis, has written to Mboweni, praising him for previously refusing to extend bailouts for state-owned companies, and urging him to maintain this stance with regard to SAA.
"I write to you today to encourage you not to renege on your earlier commitments, and to refuse any additional funding requests for SAA," writes Hill-Lewis.
He also warns Mboweni against using emergency funding powers to finance SAA, insisting that any such move would "very likely" be illegal. SAA's precarious financial situation, he argues, could not be considered an exceptional or unforeseen circumstances.
"Now is the time for you to draw a line in the sand," writes Hill-Lewis. "To cave to pressure now would be to cave to all future requests as well.
"Then those who see no problem with the waste of public money through bailouts will know that they have defeated you, and resistance to future bailouts will be futile."