Nigerian start-up carrier Green Africa Airways aims to commence services on 12 August, having secured its air operator's certificate.
The airline, which will operate a fleet of ATR turboprops, had been intending to open services in June on a network comprising seven domestic destinations.
But it was forced to postpone the inaugural flights after delays to obtaining its AOC.
Green Africa states that the Nigerian civil aviation authority awarded the AOC on 9 August, and that it will commence a "soft launch" of its schedule "immediately".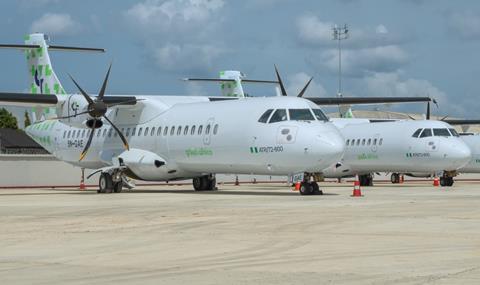 "This is a watershed moment in our journey to use the power of air travel to create a better future," says the airline's chief, Babawande Afolabi.
The carrier states that it successfully completed all five phases of the application process for its AOC.
Nigerian CAA director general Musa Nuhu says the authority is "impressed" with Green Africa's efforts.
"We look forward to the positive contribution that the new airline will bring to the Nigerian aviation industry," he adds.