Portuguese wet-lease operator Hi Fly is to use an Airbus A330 as a testbed for a wing-tip modification which is intended to reduce fuel burn on the type.
The radical wing-tip design – branded 'Trinitair' – features three blades, set at different angles, and has been developed by German-based firm The Aircraft Performance Company.
Hi Fly says one of its A330s will participate in the maiden flight of the technology, which is intended as a "plug-and-fly" retrofit that can be fitted in less than a day.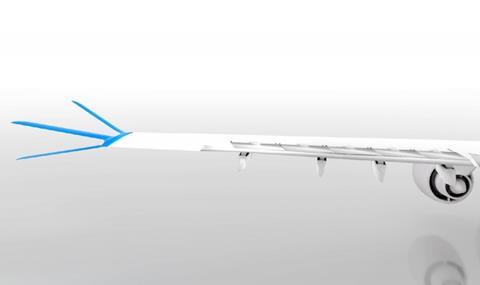 "[We] will be the first airline in the world to go on a flight with this new technology, supporting the transformation to a greener environment," the airline states.
The Trinitair wing-tip is able to reduce fuel consumption by 1-2%, claims developer The APC which was founded by two aviation engineers in 2016.
It says the idea for the design was "born from a sketch on a napkin" but addresses an "optimal circulation distribution" at the outer wing by "influencing or expanding" the vortex it generates.
Operating a twinjet freighter from Frankfurt to Hong Kong, with a payload of 90t, would save at least 1.2t in fuel, says The APC managing director Harald Zirngibl.
"The new winglet not only reduces fuel consumption, but also optimises the overall performance," he says.
"Increasing the efficiency of valuable in-service aircraft will immediately benefit our environment."
The airline has previously provided The APC with the use of an A330-200 (CS-TQP) for flight research and wing-tip analysis.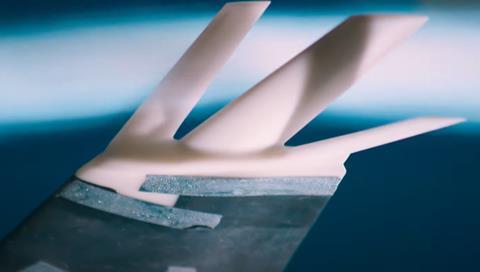 Hi Fly president Paulo Mirpuri – who also heads the non-profit conservation and research organisation Mirpuri Foundation – says the air transport industry is "increasingly more concerned" about sustainability.
"Investing in environmentally-friendly technology is the right way to a better world," he adds. The Mirpuri Foundation is co-operating with Hi Fly on the project to test the Trinitair wing-tip on the A330.
"This initiative reflects the company's intent to fly modern, efficient and environmental-friendly aircraft," says Hi Fly, which also operates A340s and A320s, and is aiming to become carbon neutral by the end of next year.