Creditors to HNA Group have voted to approve four plans relating to its restructuring, according to a 23 October WeChat post published by the Chinese conglomerate.
"[A]ll the reorganisation plans (drafts) of the bankruptcy reorganisation case of HNA Group and related enterprises have been voted and approved," the company states in the Chinese-language post.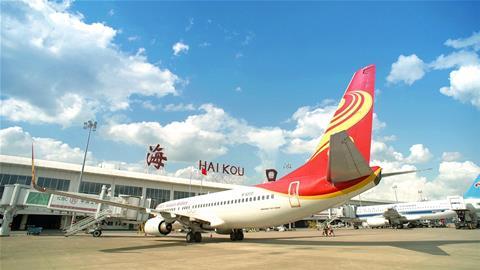 On 28 September, Hainan Airlines published a draft reorganisation plan for itself and 10 of its subsidiaries. This was one of the plans approved by creditors, HNA says in the WeChat post, adding that three other plans were also approved.
There are a total of four parts relating to HNA Group's restructuring, a person involved in the matter tells Cirium, two of which also relate to its aviation companies.
One of these relates to 321 companies, including some airlines, that were grouped together and treated for the purposes of the restructuring as one company via a legal concept known as "substantive consolidation".
The other involves HNA Group's airport businesses, while the final one is not specifically related to aviation.
A Chinese company called Liaoning Fangda Group Industrial is set to become a strategic investor in Hainan Airlines as part of the restructuring.
Meanwhile, Hainan Development Holdings will be the strategic investor in the airport sector of HNA Group.
At the end of January, HNA Group's creditors applied for the company to be placed in bankruptcy and reorganised.