Icelandair Group has generated a second-quarter profit of $4 million, and is optimistic that its second half will be profitable and include a "significantly stronger" third quarter.
The company says it achieved positive earnings despite fuel prices more than doubling.
Icelandair Group expects capacity to recover to 10% down on pre-crisis levels in the fourth quarter, and 17% in the third, compared with 24% in the second quarter and more than 40% down in the first.
"It is good to see such strong demand to Iceland and the transatlantic market recovering well," says chief executive Bogi Nils Bogason.
Icelandair Group says it recruited nearly 1,000 employees during the three months ending 30 June.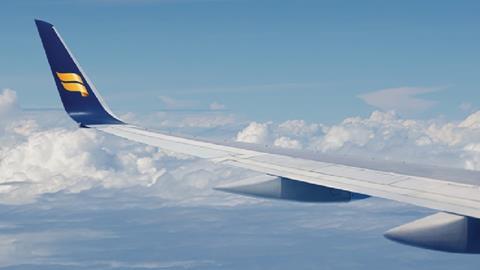 "Turning a profit in the second quarter is a major milestone on our road to financial sustainability," says Bogason.
"Utilising the flexibility of our network and robust infrastructure has allowed us to rapidly increase capacity in line with high demand, achieving improved load factor and higher yields."
He says the company has managed this despite higher fuel prices and other external elements.
Bogason says the carrier has encountered situations including staff shortages at airports and supply-chain issues which have held up aircraft returning from maintenance.
"We are, however, in a good position to respond to such disruptions with our extensive flight schedule and frequency of flights," he adds.