Icelandair Group has recruited advisors to look into options for reinforcing its capital structure, and explore possibilities for strengthening its competitiveness.
It states that its liquidity position is still "well above" its minimum level of $200 million.
But it adds that – given the assumption of "minimum revenue generation" in April and May – liquidity is likely to fall below this level.
"The company intends to assess options to strengthen its financial position further for the long term in the upcoming weeks," it says.
Icelandair Group has hired Kvika Banki, Islandsbanki and Landsbankinn as advisors to initiate the process of shoring up its capital. It will also co-ordinate with the Icelandic government.
"This will ensure that Icelandair Group will get through these difficult times as smoothly as possible and minimise disruption to the Icelandic tourism industry and economy," it says.
Icelandair Group adds that the steps will help it to strengthen its position, in order to "react quickly" when opportunities arise again.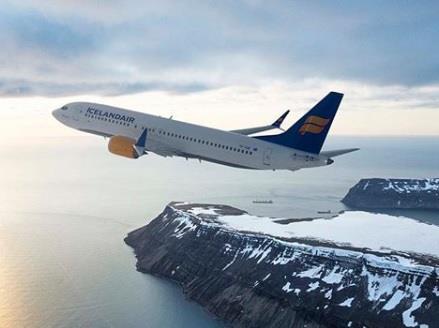 The company says it has been keeping key transatlantic routes open for passenger and cargo transport, but its schedule is down to less than 10% of its original plans for the time of year.
It adds that it expects the schedule for the summer will be reduce by at least 25% but stresses that it is "still uncertain" when demand will begin to return.