Icelandair Group has defied the impact of new coronavirus variants to post a net profit of nearly $20 million for the third quarter.
The operator expanded its network in the three months to 30 September to cover 34 destinations – comprising 23 in Europe and 11 in North America.
It flew some 700,000 passengers in the quarter, although this figure remains less than half of the 1.5 million carried in the pre-crisis third quarter of 2019.
Icelandair Group says the rise of the coronavirus 'Delta' variant resulted in a "booking trend setback" during August and September.
But it adds that the situation has "recovered" and booking have been "strong" in the last few weeks, aided by the opening of transatlantic travel.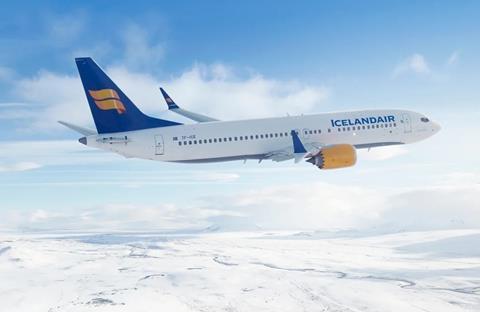 Icelandair Group intends to increase capacity to 65% of 2019 levels in the fourth quarter, up from 50% in the third, and offer 26 destinations. But the company is warning that the fourth quarter will be affected be higher fuel prices.
"We transported more passengers in July alone than in the first six months of the year combined," says chief executive Bogi Nils Bogason.
He says the lifting of US-European travel restrictions has "significantly" improved the market through which Icelandair offers transatlantic connections via Reykjavik.
"Opening of the US borders means that we can finally start harnessing the full potential of our route network, for the first time since March 2020," says Bogason, but adds that Iceland needs to be competitive as a tourism destination.
"It is important that Icelandic authorities review the current border restrictions and ensure they are simple, efficient and in line with those of the countries around us."