Israeli carrier Arkia has disclosed that intends to open services to Dubai, in the United Arab Emirates, from the beginning of next year.
Arkia's planned service follows the signing of a new air services agreement between Israel and the UAE after the two sides agreed to normalise diplomatic relations.
The carrier states that it will initially operate the Tel Aviv-Dubai route daily from 3 January, running to March 2021.
Arkia's reservations engine indicates that Embraer 195s will be operated on the connection.
The airline's fleet also includes Airbus A321neo twinjets.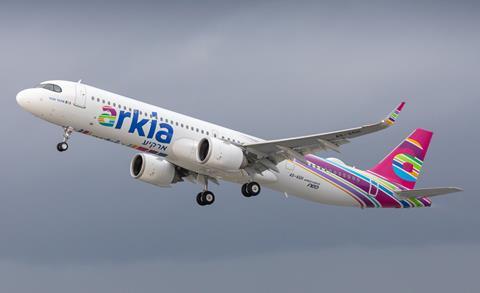 Arkia is recommending November to March as the best months to visit Dubai, pointing out that the weather is hot and humid during other times of year.
Alongside the air services agreement with the UAE, the Israeli government has recently signed a pact with Jordanian authorities to enable overflights of both countries' airspace.
IATA says this agreement will cut an average of 57nm (106km) from eastbound and 64nm (118km) from westbound flights operating between Gulf countries and Asia to destinations in Europe and North America.
Regional vice-president for Africa and the Middle East Muhammad Al Bakri says the direct routes will trim passengers' journey times by about 20min.
"Connecting of the airspace between Jordan and Israel is welcome news for travellers, the environment and the aviation industry during these very difficult times," he adds.