Japanese start-up carrier Toki Air is preparing to open services from the western coastal city of Niigata, some 250km north of Tokyo, early next year.
The airline is affiliated with Tokyo-based air transport training and support services company Toki Aviation Capital.
"Compared with Europe, the USA and neighbouring countries, Japan's low-cost domestic [market] is low and its development in rural areas is particularly slow," says the company.
Toki Air signed lease agreements at the end of September for two ATR 72-600s which will be sourced from Nordic Aviation Capital.
It will receive the aircraft in the first and second quarters of 2022. The carrier has identified the airframes as MSN1565 and MSN1620.
The ATRs were originally destined for Romanian flag-carrier Tarom but will be leased for 10 years by Toki Air and re-registered as JA01QQ and JA02QQ, according to the start-up.
"We are working to enhance and revitalise the hybrid low-cost carrier regional aviation network," says the company, adding that it will bring in "optimal solutions".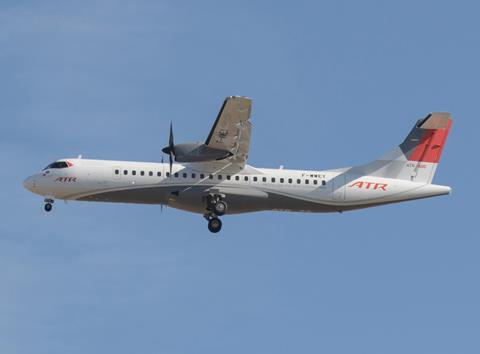 It adds that it also plans to operate "smaller aircraft" – potentially the ATR 42 – on services from Sado airport, located on an island off the Niigata coast.
The carrier's chief, Masaki Hasegawa, formerly served in roles at Mitsubishi Aircraft, as well as Japan Airlines, Jetstar Japan and the Niigata regional government.
Toki Aviation Capital has been recruiting for positions in Niigata, seeking aircrew including captains with 500h in command and qualifications for aircraft at least the size of ATR 72s.