Investment bank Wadiah Capital is attempting a belated entry into the contest to acquire Israeli carrier Israir, submitting a joint offer with Australia Aviation Amrock.
The companies have put forward a proposal for a joint acquisition through a 51:49 venture in which Wadiah would hold the majority share.
Their submitted offer, dated 3 December, comprises a cash payment of 170 million shekels ($52 million), and a bonus payment of 7 million shekels for Israir's employees.
"We confirm our interests are genuine whereby our joint intent [is] to build a well-respected airline to operate a fleet of new leased Boeing aircraft," the proposal adds.
Israir currently uses Airbus A320-family jets and ATR turboprops.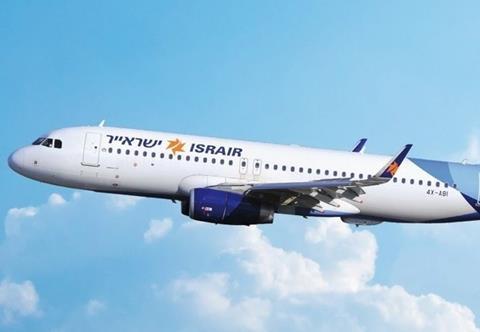 The airline's $5 million debt to parent IDB would be forgiven and the proposal adds that additional investment capital would be released to develop Israir, by leasing more aircraft and expanding its international route network.
Wadiah Capital lists its headquarters in Geneva while its Middle East regional office is located in Dubai. Its partner, Amrock Group, has diverse interests including agriculture, mining, finance and construction.
Amrock says its aviation subsidiary is "in the process of establishing partnerships and interest in several regional and international airlines".
But the trustee overseeing the Israir divestment process has expressed doubts over allowing the offer to proceed.
The trustee says the offer was "not only submitted after the deadline" but also while procedures are under way to select a preferred bidder.
"It is obvious that stopping the [selection] process could cause very heavy damage, both to the company's creditors and to Israir itself," it adds.
But it is prepared to consider the offer if the bidders can submit urgently the necessary administrative documentation, bank guarantees, and additional data – including regulatory information and details of financial backing from recognised accountants.