Turkish carrier MNG Airlines has signed up for two Airbus A330-300 converted freighters, having previously abandoned orders for new-built A330-200Fs.
MNG Airlines has contracted with joint-venture conversion specialist EFW for the two passenger-to-freighter aircraft, the first of which has been newly inducted to EFW's Dresden facility for modification.
This aircraft, the airline indicates, is MSN879, a Rolls-Royce Trent 700-powered airframe originally delivered to China Southern Airlines in 2007 and registered with MNG as TC-MCM.
Conversion of the second aircraft, the identity of which has yet to be confirmed, will begin in 2022.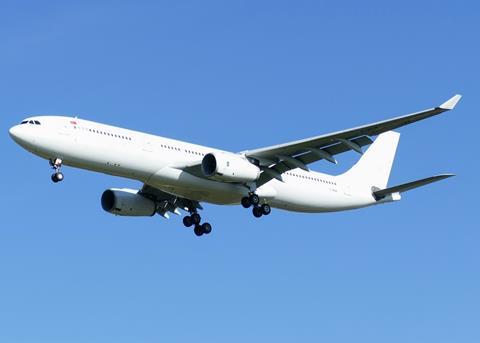 MNG Airlines had been a customer for the A330-200F, having ordered four of the freighters – two in June 2007 and another pair in September 2009.
But it only took delivery of a single aircraft, in 2012, the other three remaining as a dormant order on Airbus's books for several years.
Airbus revealed that the three outstanding aircraft – the only A330-200Fs left on order – were removed from its backlog at the end of 2020.
While MNG seemed to have dropped the order, the new conversion contract shows the carrier has remained interested in the A330's potential as a cargo aircraft and plans to use the twinjets to complement its A330-200F and fleet of four converted A300-600 freighters.
"MNG Airlines believes that the A330-300P2F, with its higher volumetric capacity, will provide new commercial options for short and medium range routes to the integrators," says managing director Sedat Ozkazanc.
EFW, which is a tie-up between ST Engineering and Airbus, says the Turkish carrier will be a new customer for its A330-300P2F conversion programme. The aircraft can potentially accommodate a payload of up to 63t.