Icelandic budget airline Play is expecting positive full-year earnings for 2023, as it prepares to expand its fleet to 10 aircraft and its network to 36 points.
Play turned in an operating loss for last year of $44.1 million and a pre-tax loss of $55.5 million, based on revenues of just under $140 million.
But the company forecasts that it will transport 1.5-1.7 million passengers this year and generate an operating profit, despite the uncertain economic environment.
Play points out that it recorded "strong growth" in its revenues and load factor in the fourth quarter.
"[Last year] we were still running the company at a loss but that is to be expected given the fact that we are a start-up company in a steep growth period," says chief executive Birgir Jonsson.
"Adding aircraft, destinations and staff, as well as introducing a new brand into the market, is time-consuming and capital-intensive.
"We do however see clear and positive signs that show we are on the right track and that we will soon see a return on our investments as we become more established in the market."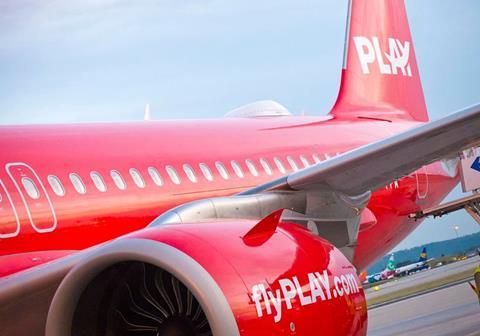 Jonsson says the company has been "successful" in controlling its costs, while the revenue figures are beginning to rise, although fuel and emission prices represented over 38% of operating expenditure.
He attributes the overall performance partly to a positive trend in ancillary revenues – which he believes will be lifted further by implementation of digital technology – as well as ramping-up of cargo operations.
"The year begins with very strong booking trends and increased unit revenue, making us confident that our revenue base is maturing and developing positively," adds Jonsson.
Play introduced three Airbus A320neos over the course of last year – giving it six – and will bring in a further four aircraft in the first half of this year. Its destinations from Reykjavik will comprise five in North America and 30 in Europe.