Qatar Airways' order for 23 Airbus A350-1000s and 50 A321neos has been reinstated on the airframer's backlog as part of its activity in February.
Airbus had previously cancelled the orders during the legal row over skin-paint deterioration on Qatar's A350 fleet.
But the two sides eventually avoided a high-profile trial by reaching an agreement to settle the matter without admission of liability on either side.
As part of the agreement the cancelled Qatar orders are being restored, and were added to the Airbus backlog on 1 February.
The A350-1000s provide Airbus with its first order for long-haul aircraft so far this year.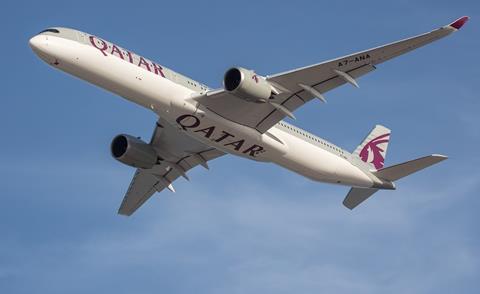 It has also booked agreements for 10 A320neo-family jets from British Airways, and 15 A320neos from an undisclosed customer, plus a single private A319neo.
Cancellation of 11 single-aisle jets in February left the airframer with net orders of 124 aircraft for the first two months of the year.
Airbus managed to double deliveries in February, compared with the 20 in the previous month, handing over 46 aircraft. These included two A350s and two A330s.