Australia's Regional Express expects to report a profit for its current financial year, which ends on 30 June 2023, as its domestic jet operations continue to be profitable.
According to unaudited accounts, Rex's domestic jet operations are expected to report an A$2 million ($1.35 million) pre-tax profit, higher than the "slight profitability" reported in September.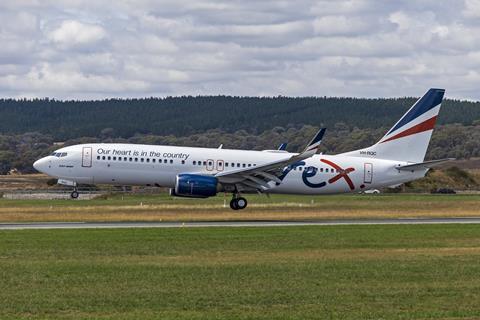 This is also the first time the operator has disclosed a profit figure for its jet operations, which it launched in March 2021.
In an earnings forecast released 25 November, Rex notes that its regional operations remain loss-making in October – "due to the predatory actions of Qantas" – but that it will return to profitability by early 2023.
"The board of Rex will reaffirm its expectations that the group will make up for the accumulated losses incurred in the first four months of the [financial year] to emerge profitably overall for the entire [financial year]," the airline adds.
At the release of its financial results for the year to 30 June, where it widened its losses, Rex had said it was "cautiously optimistic" of returning to profitability in the current financial year.
In late October, the airline reported a strong pick-up in traffic in the July-September quarter, with revenue also on the upswing.